For another push into the coloring book market,
The Message Canvas Bible
is meant to be a place to journal and interact in a creative way. The cover was to reflect that. I was able to use the title as inspiration for the final package design, including other concepts as shown here. In the end, we printed art reflective of the interior onto canvas-like material, placing the two bindings in a bright coral slipcase with foil stamping.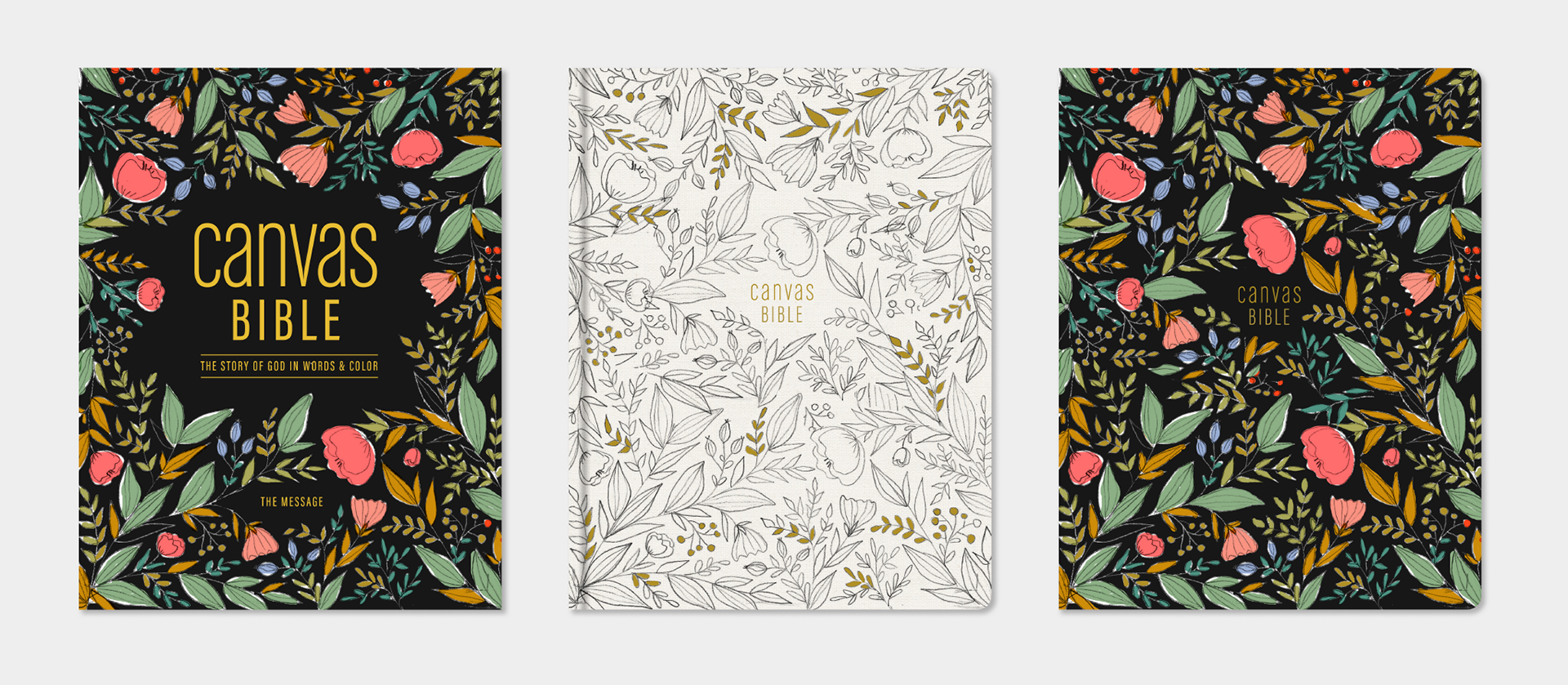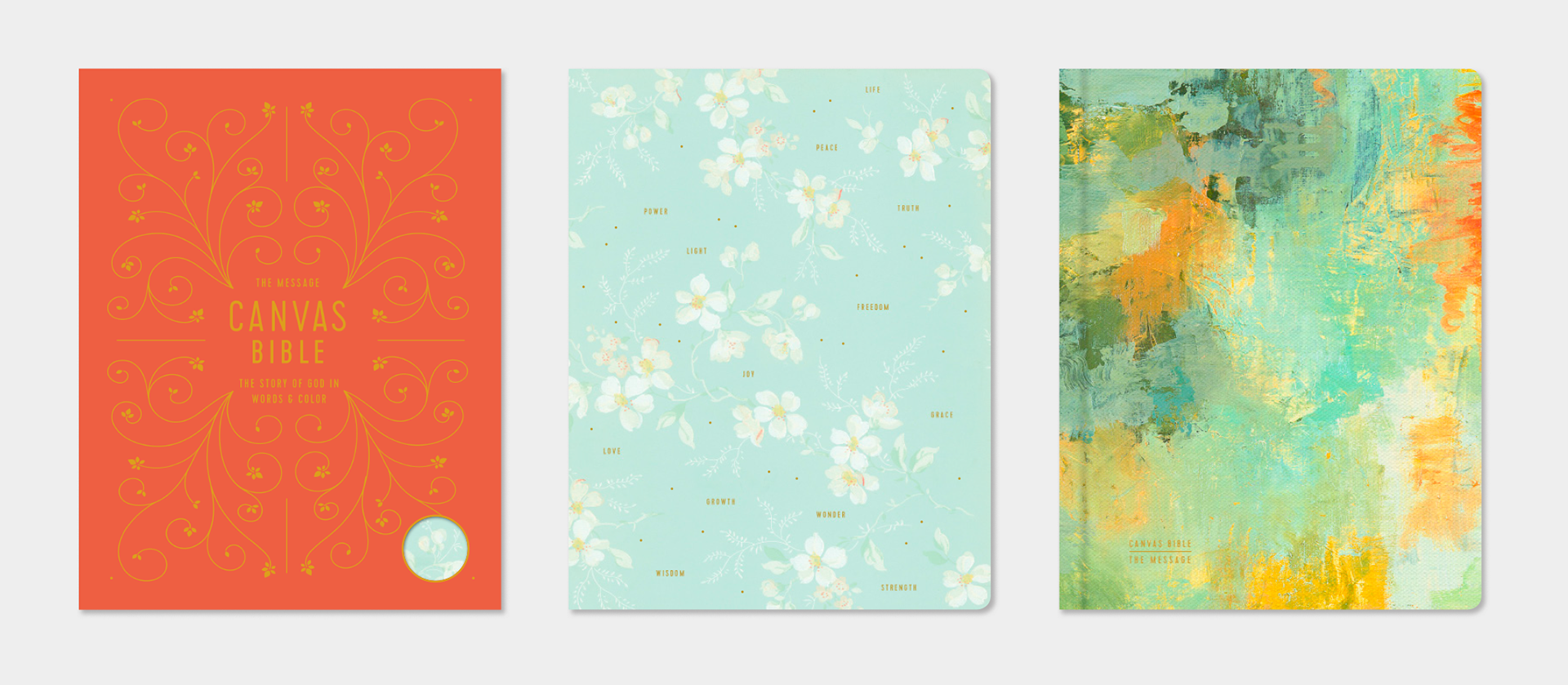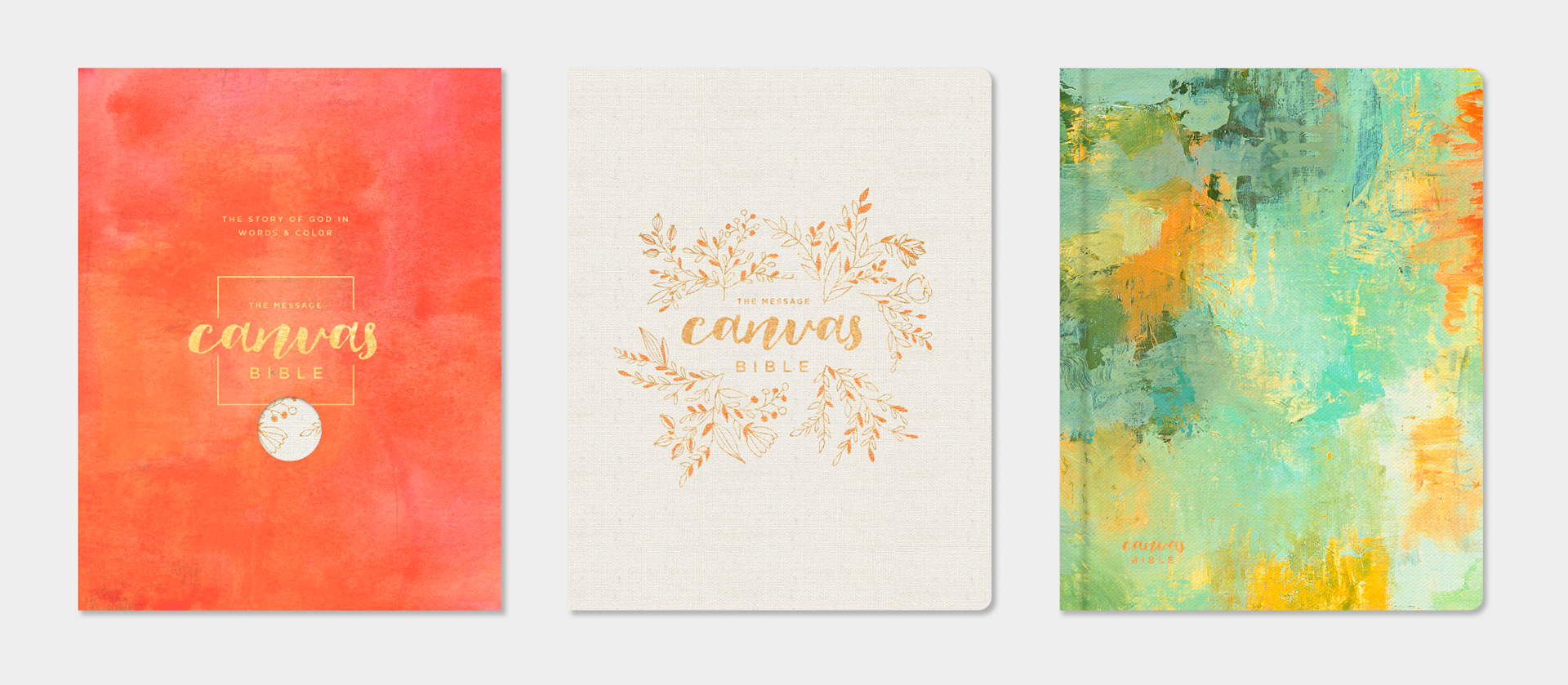 Finished product after changes to box design