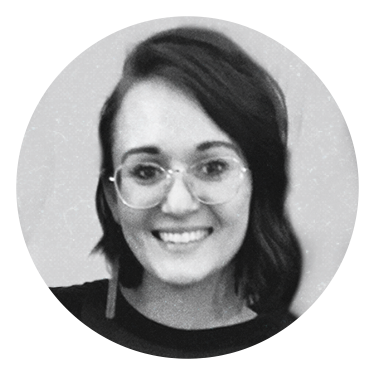 Graphic Designer. Critical-Thinker.
My name is Jen Phelps. I am challenged and inspired by the designed world around us. Actively pursuing contemporary creative solutions founded in rich historical significance, I seek to design with beautiful clarity. I view graphic design as the created experience, the answered question, and the clear communication that grows successful communities, ideas, and passions. In work and in life, I esteem true collaboration, excellent craft, a great cup of coffee and the seamless letter-form
.
I am most familiar with books and all things print, while working to learn the digital world on the night shift. Also in my spare time, I enjoy reading books, collecting mid-century modern decor, and experimenting with cocktail craft. I'm most excited to learn from unfamiliar places, experiences, and people.
The values below are foundational to my daily grind; the reason for iteration, failure, and success. They pave the way, challenge quality, and preserve sanity. Not only is design a visual gateway for success, the ability to incorporate design thinking within our established systems and structures is a gift, improving human lives and solving real-world problems.

I respect environments that require thoughtful research, collaboration, and critique. I have found dynamic process to be the backbone of successful design solutions that tell a greater story.
Typography is the strong visual foundation of my designs, communicating with clarity and instilling intrigue. I'm passionate about pursuing excellent craftsmanship with type treatments on all platforms.
What I love about the design process is the ability to create accessible solutions using seamless form, telling relevant stories, and maintaining high standards that intentionally serve the end user's success.
I want to design for change, for good; to positively influence society; to understand the need for diverse cultures and peoples; to show humans they are important; to reach beyond expectations and pursue unified community.
Concepts often steeped in historical reality inspire me to research the past and create a lasting legacy through rich and timeless designs.
Educated
by Tara Westover
Type on Screen
by Ellen Lupton
Dieter Rams | Charles & Ray Eames | Ettore Sotsass | Steve Jobs | Herb Lubalin | Eero Saarinen | Edith Heath | Mies Van Der Rohe | Alexander Girard | George Nelson | Lella & Massimo Vignelli | Florence Knoll | Hans Wegner | Paul Rand | Rudy Vanderlans & Zuzana Licko . . . to name a few